The Open House
By: Will eno
Sticks and Stones Theatre Presents
The Open House
By: Will Eno
With generous support from Cartem's Donuts and Fets Whiskey Kitchen
People have been born into families since people started getting born at all. Playwrights have been trying to write "Family plays" for a long time, too. And typically these plays try to answer endlessly complicated questions of blood, duty, inheritance and responsibility. They try to answer the question, "Can things really change?" People have been trying nobly for years and years to have plays solve in two hours what hasn't been solved in many lifetimes. This has to stop. In Eno's signature, inimitable style, The Open House offers a wildly subversive and darkly hilarious take on the archetypal family drama.
Directed by Alan Brodie
Preview January 17th @ 7:30 PM
Runs January 18th, 19th, 22nd, 23rd, 24th, 25th and 26th @ 7:30 PM
Matinees on January 19th and 26th @ 3 PM
January 19th matinee is pick your price
Tickets are $25
$17 for students
Production runs approximately 1 and 1/2 hours with no intermission
Warning: Some strong language
"This is a Canadian Actors Equity Association Production under the Artists Collective Policy".
"The Open House" is presented by special arrangement with SAMUEL FRENCH, INC.
Director, Lighting Designer
Alan is thrilled to be directing for Sticks & Stones. Previous directing credits include A Few Good Men for Ensemble Theatre Co. (with Tariq Leslie), The Father for Peninsula Productions and 2BR02B at Studio 58. Upcoming directing projects include Wit for Peninsula Productions and The Drawer Boy for Ensemble Theatre Co. A veteran designer, for thirty years Alan has created lighting for theatre, dance and opera productions across Canada, in the United States and Europe. He has received 10 Jessie Awards for Lighting Design, as well as Dora, Betty Mitchell and Sterling Awards and a Bay Area Critics Circle Award. His most recent productions include Hir (Pi Theatre), A Christmas Carol (Soulpepper), Mustard (Arts Club / Belfry) and The Overcoat: a musical tailoring at Vancouver Opera.
He is excited to be expanding his theatrical practice to include directing for the stage, and grateful for the opportunity
Mother
Anita is so happy to be a part of this cast exploring the work of American playwright, Will Eno. Some recent credits: The Curious Incident of the dog in the Night-time ( Arts Club), Silent Sky ( Chemainus Theatre Festival), Holy Mo! A Christmas Show! (Pacific Theatre), The Cure for Death by Lightning ( Western Canada Theatre), Blithe Spirit ( Thousand Islands Playhouse) and for TV: The Chilling Adventures of Sabrina. Coming up next, White Noise ( Savage Society). 2019 marks Anita's 30th year as a professional actor. For C.
Father
Gerry Mackay is excited to be a part of Sticks and Stones collective. He recently performed in Red Birds with Solo Collective and Western Gold Theatre. Other credits include Alice Munro stories for the Belfry theatre, Late Company for Touchstone theatre, and Indian Arm for Rumble theatre. Over the years he has performed in several theatres across Canada including, the Arts Club, Richmond Gateway, Western Canada Theatre, the Globe, the Citadel, and Canadian stage. He has spent 12 seasons with Bard on the Beach and 3 seasons with The Stratford Festival. He has a BFA from University of Victoria and an MFA from UBC. He thanks his family for their enduring support.
Daughter
Melissa was born and raised in Vancouver and attended Studio 58. She is a busy actor, director, and all around theatre-lover! In 2018 she appeared in productions with Ruby Slippers (Yvette in Les Belles Soeurs), Carousel Theatre for Young People (M/W in We Three), and Naked Goddess Productions (Grace in The Best Christmas Pageant Ever and Elle in A Beautiful View for which she received a Jessie Richardson Award nomination for Outstanding Performance). She also performed in staged readings with Western Gold Theatre, Vancouver Asian Canadian Theatre's MSG Lab, Arts Club Theatre's LEAP and ReAct festivals, and with Bard on the Beach's Lab Reading Series. Melissa also adapted and directed a production of Romeo and Juliet with Place des Arts performed by 11 teens at Coquitlam Town Centre Park, and she directed the premier production of Keara Barnes' one woman show Traveltheatrics. Next up, Melissa will appear in Halfway There with Miracle Theatre of Prince George and The Sea with Slamming Door Collective at the Jericho Arts Centre. Melissa would like to thank this amazing team of people for inspiring her, Chad for his endless support, and her completely dysfunctional family for always loving her no matter what.
Son, Producer, Sound Designer
Zac is thrilled to bring this script to the stage. He would like to thank his family, friends and Ruthie for giving out love and support like they are free hats. Past credits include Micheal Armstrong (Armstrong's War, Western Canada Theatre), John Pelly (The Double Axe Murders, Rusticate Theatre), Ian Smith (Hidden, Itsazoo productions) Cal (The Out Vigil, Twenty Something Theatre), and Johnny Henderson (This is War, Rumble Theatre). Zac is one of the producers and founders of Sticks and Stones Theatre and played Dennis Ziegler in their inaugural production This is Our Youth, as well as KJ in last seasons production of The Aliens. Zac is a graduate of Studio 58.
Uncle
A proud member of Canadian Actors' Equity for over 30 years, Micheal has performed across the country from Victoria to St. Johns. He has been a member of The Stratford Shakespeare Festival (six seasons) and The Shaw Festival (9 seasons).
Selected theatre credits;
The Curious Incident of the Dog in the Night Time, A Little Night Music, Mary Poppins, Children of God (workshop), Les Misérables, The Drowsy Chaperone, Henry and Alice: Into the Wild, A Chorus Line, Marriage is Murder, Hardhats: The Musical!, Reflections on Crooked Walking, Twelfth Night, Guys and Dolls, Only in Vancouver.
Film & TV:
Supernatural, Once Upon A Time, Cold, Jail Bait, Earth: Final Conflict, Traders, Little Men, The Hoop Life, Mean Streak, Nikita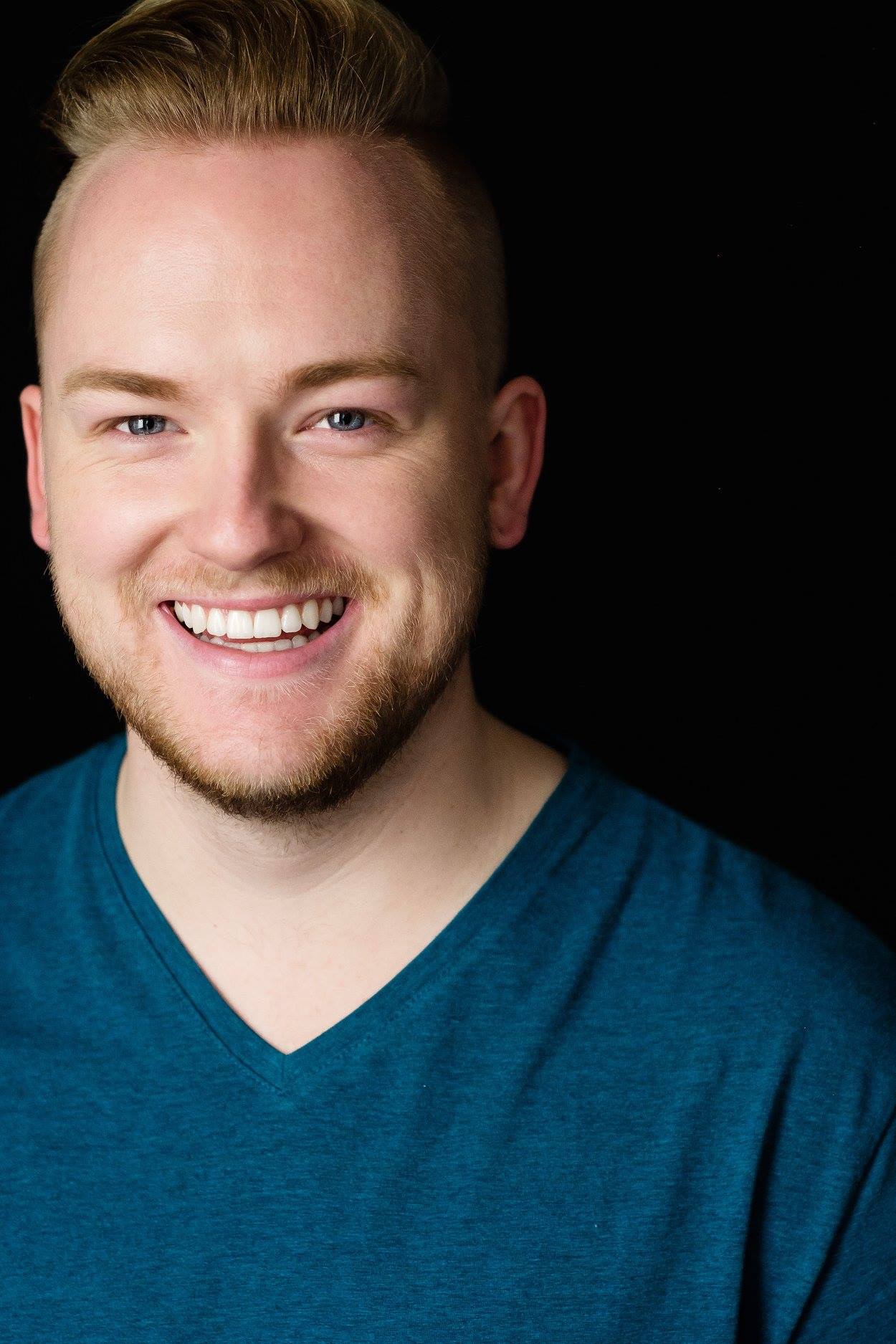 Stage Manager
Jarred Stephen Meek is a recent graduate of the acting program at Studio 58. Previous stage management credits include Spring 2018 Solo Shows, (Studio 58), Junie B. Jones (Bumbershoot Theatre). Select acting credits include Roy in The Way Station web pilot, Phillip Gove in Aint: The Musical as a part of Fourplay 2018, Dinosaur and Conveener in The Skin of Our Teeth, Edward K. Wehling Jr in 2BR02B (Studio 58), Charlie Brown in You're a Good Man, Charlie Brown!, Prince Dauntless in Once Upon a Mattress (Bumbershoot Theatre). Thank you to Zac Scott and Sticks & Stones Theatre for giving me this opportunity to continue to develop as a theatre artist.
Production Designer
Alaia Hamer is an emerging theatre designer and artist located in Vancouver, BC. Recent projects she has worked on include assistant costume design for Sweat, The Humans (Artsclub), assistant for Three Winters (Amiel Gladstone), costume for C'mon Angie (Touchstone), assistant costume Macbeth (Bard on the Beach), set design for She Kills Monsters (UBC), associate costume design for Onegin (Arts Club), costume assistant for Wells Hill (Action at a Distance), costume design for The Cover of Life (TWU), Redbirds, Homeward Bound (Western Gold Theatre) and various Fringe works. Alaia is a graduate of the UBC Theatre Design program in 2017 and holds an English literature degree from 2012.
Publicist
Raylene Harewood is an emerging actor and theatre artist based in Vancouver, BC. She was born and raised in Winnipeg, Manitoba where she first developed her love of theatre. At the age of 19 she moved out to the west coast to study acting at Studio 58. Since graduation, she has been working as an actor in theatre, film and television. Select theatre credits include "Irving" in Three Winters (Amiel Gladstone/The Cultch), "Anna" in The Hunger Room (Staircase Theatre), "Cressida" in Troilus and Cressida, "Hannah Pitt" in Angels in America PART ONE: Millennium Approaches, "Jill" in The Crowd (Studio 58), "Lydia Bennet" in Pride and Prejudice (The Arts Club Theatre Company), "Gilberta" in Hairspray (Theatre Under the Stars). Raylene has also played roles on television shows including The Magicians, Supernatural, iZombie, Lucifer and Reverie. Raylene is thrilled to be on board with Sticks and Stones Theatre in her first credit as a publicist!
With generous support from