Of all the shows that are on right now, The Aliens is the one to catch -Colin Thomas
The Aliens is the real thing: theatre that opens your heart and expands your soul. Make sure you don't miss it - Kathleen Oliver, Georgia Straight
Under the direction of Kevin Bennett. Baker's beautiful script benefits from strong performances -Katie Gartlan-Close, Vancouver Presents
Professional slackers and best friends KJ (Zac Scott) and Jasper (Tim Howe) spend their days talking music and Bukowski outside the back of a small coffee shop in Vermont. Seventeen-year- old Evan (Teo Saefkow) is eking out his summer working at the cafe. When he meets the two young men he is irresistibly drawn to their world of magic mushrooms, philosophical musings and great-bands - that never-were.
Directed by: Kevin Bennett
Featuring: Tim Howe, Teo Saefkow and Zac Scott
Production Designer: Stephanie Wong
Sound Designer: Tessa Trach
Stage Manager: Emily Doreen Wilson
Producer: Zac Scott

The Aliens runs approximately 2 hours with a 15 minute intermission
**We do not accept debit or credit card at the door**

Warning: This show contains strong language, and mature themes.
Poster Design and photo by Matt Reznek.

"This is a Canadian Actors Equity Association Production under the Artists Collective Policy".
Director
Director: King Charles III (Arts Club), The Madness of George III (Shaw Festival) Measure for Measure, (Pacific Theatre), King Lear, Hamlet (Honest Fishmongers), Macbeth (Little Mountain Studios) Troilus and Cressida, Fallout, Treasure Island (Studio 58), Private Lives, The Priory (United Players), Bassett, Dido Queen of Carthage,The Loudest Silence, 7 Stories (Templeton Secondary), The Woman in Black, Cold Comfort (Yogurt Theatre). Associate director:
The Merchant of Venice (Shakespeare's Globe), Assistant director: King John, The Three Musketeers (Stratford Festival), NiX (The Only Animal, Cultural Olympiad), Richard III, Much Ado About Nothing (Bard on the Beach)
Other: Training: Templeton Secondary's theatre and film program, Studio 58, the Royal Academy of Dramatic Arts' How to Rehearse directing course and The Michael Langham Workshop for Classical Direction (Stratford Festival). Awards: Bluma Appel award (Shakespeare's Globe Canada), Jean Gascon directing award, Stratford Festival. Kevin also teaches directing and acting for all ages and experience levels here at home for various schools, the Carnegie community centre in the downtown east side, and around the world in the UK, USA, Europe and China. Upcoming: Romeo and Juliet (Templeton Secondary), Henry V (Shaw Festival).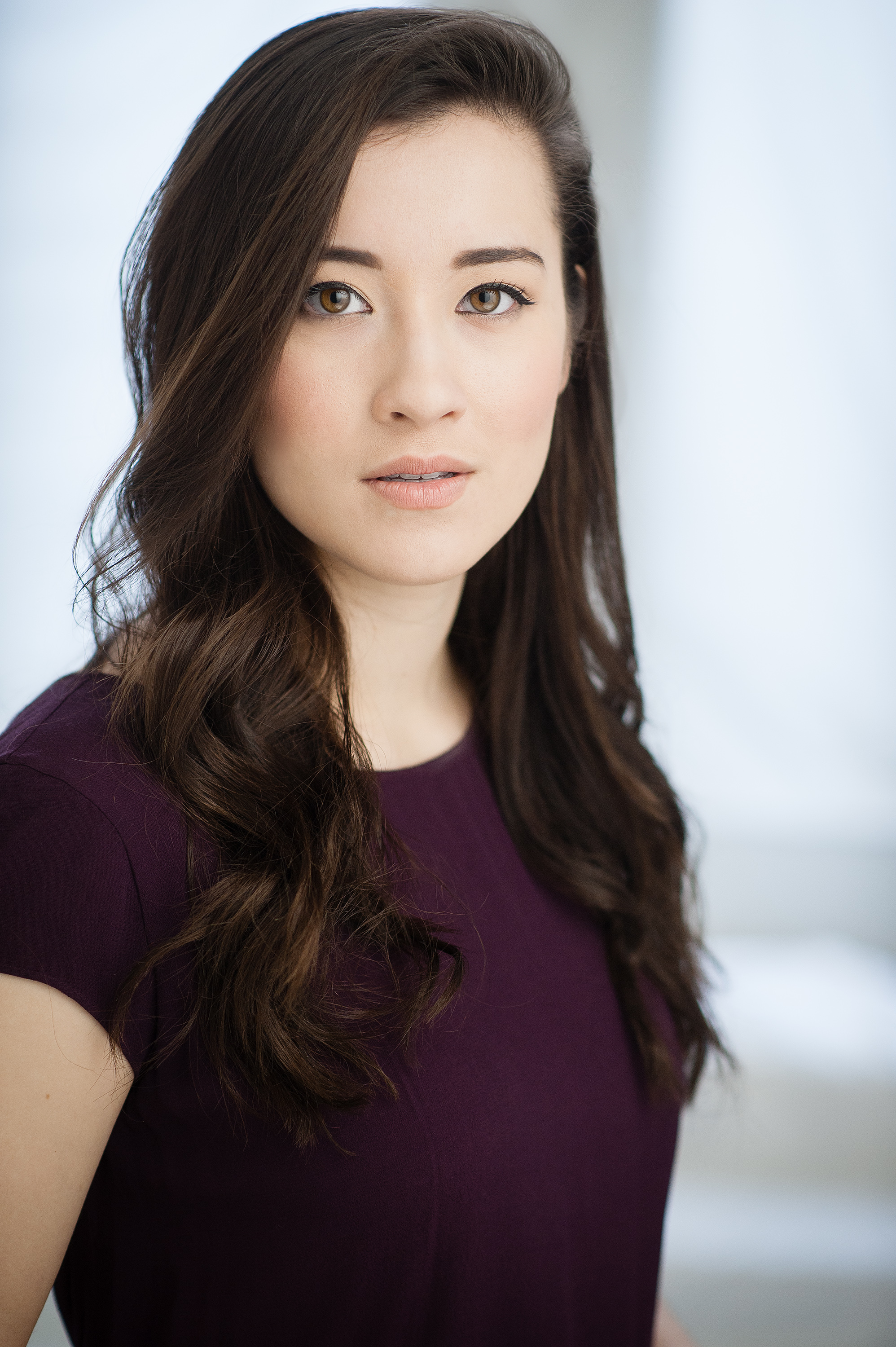 Production Designer
Stephanie Wong is a Hong Kong born, Canadian raised actor and multidisciplinary artist. She has based her career in Vancouver, where she recently graduated from Studio 58's acting program. She is thrilled to be making her design debut, and wants to thank Zac and Kevin for giving her this opportunity to explore her artistry. Previous acting credits include: A Christmas Carol (Gateway Theatre), Cry Baby: The Musical (Awkward Stage Productions, Pick of the Fringe Winner 2017), Elbow Room Cafe: The Musical (Zee Zee Theatre), East Van Panto: Little Red Riding Hood (Theatre Replacement), 42nd Street, Angels in America: Millennium Approaches, (Studio 58), and Hair (Renegade Productions). During her time at Studio, she received the Jennifer Wade Endowed Scholarship, the Earl Klein Memorial Scholarship, and the John F. Parker Scholarship. Upcoming projects include designing One Story Production's Blackbird, and performing in Green Thumb's touring show Land of Trash.
Sound Designer
Tessa studied sound in the Bachelor of Performing Arts where she was mentored by Nancy Tam. She also just assisted James Coomber on The Ridiculous Darkness with Alley Theatre. She has sound designed Lion in the Streets with Resonance Theatre and right now is working on Doubt with Gallery 7. Look for Tessa next in Circle Bright's "To Broadway with Love" at Gateway Theatre in April and as Marty in Chemainus Theatre Festival's Grease. Tessa Trach is a graduate from Studio 58.
Stage Manager
Emily is an actress, stage manager, and theatre artist from Vancouver. Her recent credits include Two Views from the Sylvia (Kol Halev), Her Name Was Mary... (Indigo Child Productions), The Refugee Hotel, 42nd Street, Troilus & Cressida, and Angels in America, Part 1: Millennium Approaches (Studio 58). Other favourite credits include Sarah Schorr in Trying (EPTS), Glynis in A Particular Class of Women (NYM Productions) and Assistant Director of The Last Five Years (Flickering Light Productions). Emily is a former member of the Riotous Youth Training Program at Bard on the Beach, and she is proud graduate of Studio 58.
Jasper
Tim is thrilled to be taking on this 'other-worldly' project with Sticks And Stones productions and to be working with so many Studio alumni. Tim himself is a Theatre Diploma graduate from UFV and has been seen in many productions around Vancouver. Most recently as James Leighton-Masters in 'Posh' (Fighting Chance), R.J. in 'Problem Child' (Stone's Throw) and Adult Male in 'Spring Awakening' (Tomo Suru). This experience has personally been a test of vulnerability and professionalism and he hopes both of those things are shown on the stage every night.
Evan
Teo is an actor, dancer, musician, and songwriter around Vancouver. He is also a recent graduate of Studio 58, and is thrilled to be a part of The Aliens. Recent theatre: Fred/ Young Ebenezer in 'A Christmas Carol' (Gateway), Touchstone in 'As You Like It', Joselito in 'The Refugee Hotel', and Troilus in 'Troilus and Cressida' (Studio 58). Teo will be appearing in the world premiere of 'Slime', This June. Teo is originally from Smithers, British Columbia.
KJ, Producer
Zac is thrilled to bring this script to the stage. He would like to thank his family, friends and Ruthie for giving out love and support like they are free hats. Past credits include John Pelly (The Double Axe Murders, Rusticate Theatre), Ian Smith (Hidden, Itsazoo productions) Cal (The Out Vigil, Twenty Something Theatre), and Johnny Henderson (This is War, Rumble Theatre). Zac is one of the producers and founders of Sticks and Stones Theatre and played Dennis Ziegler in their inaugural production This is Our Youth. Zac is a graduate of Studio 58. Look for Zac next at Western Canada Theatre in their production of Armstrong's War.